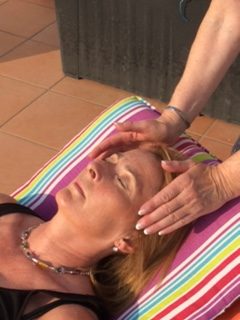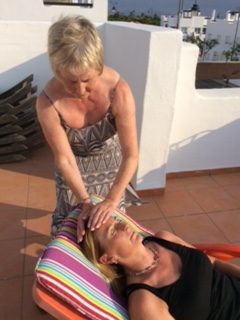 Reiki Healing
Reiki is an ancient Japanese technique for reducing stress and relaxing the body and mind.
It is a holistic technique that involves the use of the Universal Life Force – the Reiki energy.
During a Reiki session, the practitioner uses his or her hands very lightly on the client. The client is normally lying down and remains fully clothed throughout the session.
The Reiki energy is drawn through the practitioner's hands in order to promote emotional or physical well-being. It is not a massage.
Patricia is a Reiki Master, and offers hour-long Reiki Healing sessions.
Cost £30 per hour.
Click the button below to enquire today.
"After a very short Reiki treatment I was able to play golf pain free for the next couple of days."
"After my Reiki session with Patricia my back felt more relaxed and the pain had eased. I also slept really well that night."