Painting and Drawing Classes. 
Outdoor classes resume in the good weather.
Yoga Classes Every Monday 6pm – 7pm
Painting Classes & Private One to One Tuition
NEW Painting for Pleasure INDOOR PAINTING CLASSES 
in  Killyleagh.
    A friendly class with lots of tips, chat, demonstrations and advice. Patricia has 41 years teaching experience and welcomes all levels of experience. We have a supportive  after class WhatsApp group also to help with tips and group spirit.
New classes ARE ON NOW mostly on a TUESDAY morning but sometimes Monday.
Click the button below to learn more. Limited places so please book early!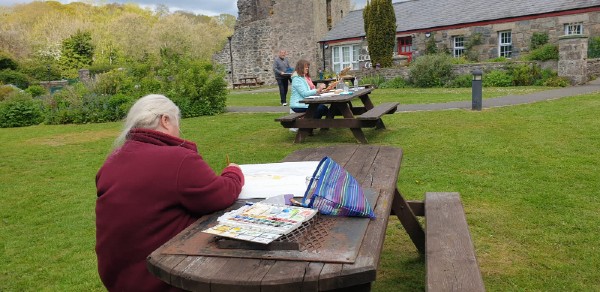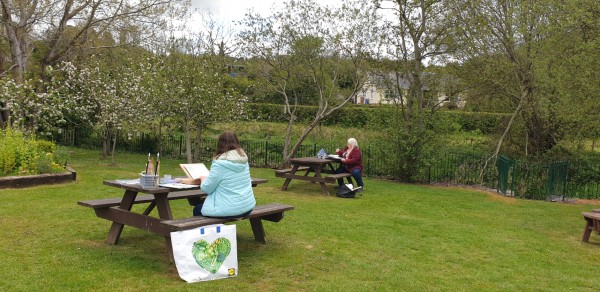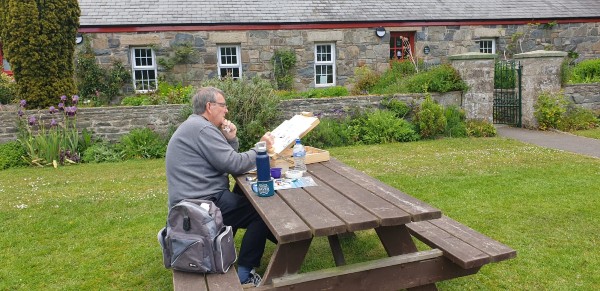 Workshops & Guest Artists
Workshops are ongoing at the moment and are now mostly indoors or on Zoom.
Outdoor Painting – Can be arranged for groups.
Classes can be arranged for groups. Please click the button below to enquire.
Here is a small selection of my paintings. Please check out my Shop for more art for sale.
I joined this group with low expectations, as I had no training in art (drawing or painting).
After three, six week sessions, I still cannot call myself an artist, however I have found a confidence I never thought I would have. I have learned so much under Patricia's tuition. From colour mixing to producing a painting that a few weeks ago I would have thought impossible.
If you want to paint but think you can't, get in touch with Patricia, she will help you unlock your artist potential.
As someone with no knowledge or experience of watercolour painting I tentatively joined Patrica's art group through Zoom. She makes everyone feel at ease and her teaching background allows her to develop experienced and novice artists like myself. I enjoy the classes and the other participants a great deal and look forward to face to face workshops.
Subscribe to My Newsletter
Get the latest news right to your inbox. Don't worry, you won't be bombarded with emails, I promise.